Physical Data Modeling Tutorial
Physical Data Modeling:
Physical data model includes all required tables, columns, relationships, database properties for the physical implementation of databases. Database performance, indexing strategy, physical storage and de-normalization are important parameters of a physical model.
Logical data model is approved by functional team and there-after development of physical data model work gets started. Once physical data model is completed, it is then forwarded to technical teams (developer, group lead, DBA) for review. The transformations from logical model to physical model include imposing database rules, implementation of referential integrity, super types and sub types etc.
In the example, the entity names have been changed to table names, changed attribute names to column names, assigned nulls and not nulls, and datatype to each column.
Example of Physical Data Model: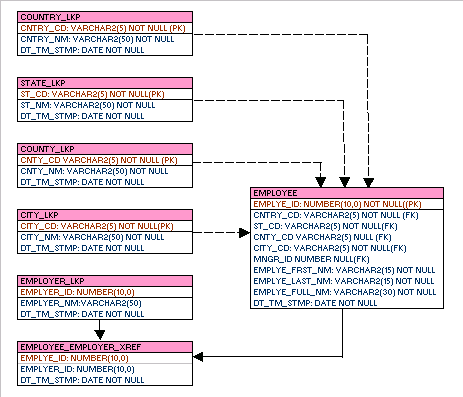 (Visited 10,616 times, 9 visits today)